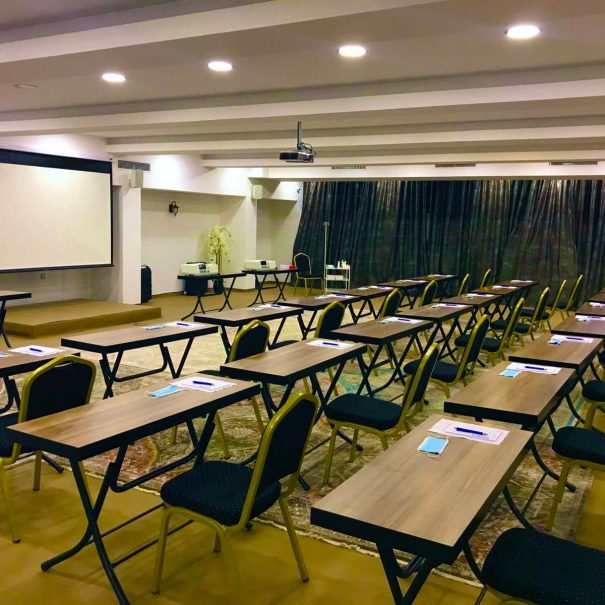 We are pleased to present Wellness Hotel Bulgaria 4* Bansko, as a complex with the best conditions for your corporate event. Whether it is a conference, training, team building or parties, we will make sure to provide you with a perfect organization. Our spacious hall is equipped with the most modern equipment for holding conferences and presentations. It can be adapted according to your needs and preferences, offering you different options for arranging the tables and chairs, as well as a projector, screen and sound system. Also, you and your guests can enjoy our wellness services, such as a mineral water pool, gym, sauna, steam bath and jacuzzi. Especially for corporate groups, we also offer different packages for massages and spa treatments. In order to satisfy the high demands of the guests, we can also offer various dining options - from coffee breaks, snacks and light lunches to gala dinners and banquets. And last but not least, as part of our service, we will take care of your entertainment. We can organize a variety of activities and games to boost the spirit of your group and ensure an unforgettable experience for all.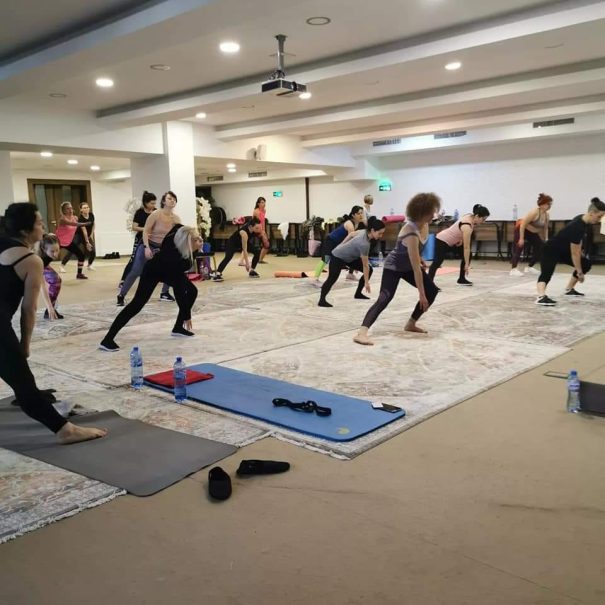 It is our pleasure to present to you the possibilities of Wellness Hotel Bulgaria 4* Bansko for organizing sports camps and events. The hotel is centrally located, just a 5-minute walk from the lift, a starting point for walks and hikes in the mountains. We offer guests a spacious hall for sports, activities and training, a modern fitness center with Technogym equipment and a comfortable outdoor terrace with a view of the mountains. After an intense workout, guests can indulge in complete relaxation in the spa center with an indoor pool with mineral water, sauna park, indoor and outdoor jacuzzi. The water is rich in minerals and elements that are beneficial for the skin and muscles. In the hotel's wellness center, guests can enjoy various treatments such as massages, hydrotherapy, saunas and others. These procedures not only help to relax the body, but also to restore the muscles after intense sports training. Wellness Hotel Bulgaria is suitable for professional athletes, sports lovers, and everyone who wants to have fun and improve their tone. We offer comfortable accommodation, delicious food prepared with products from local producers, coziness and privacy. There is a sports field nearby that can be rented by the hour or for the whole day.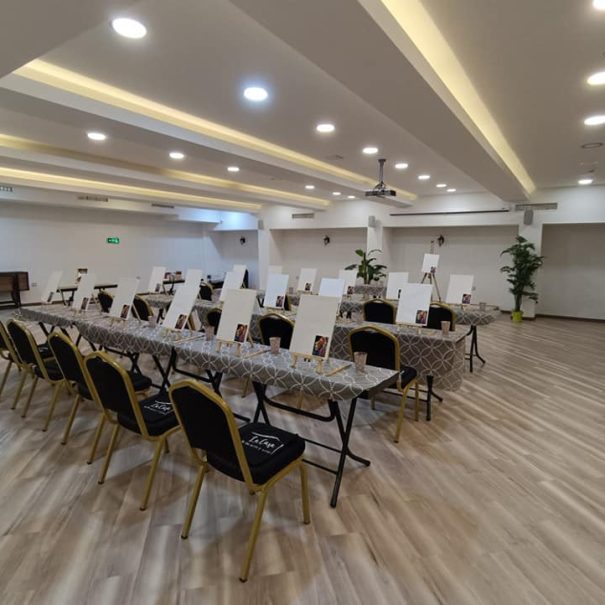 Whether you want to draw, play sports, meet with partners or clients or just have fun with friends, the possibilities of Wellness Hotel Bulgaria are enormous. Discover your interests with us.